ALL CONTENT NEW MOVES TO....
TODO EL CONTENIDO NUEVO SE TRASLADA A....
GO MASPS3 & MORE....

Naruto Shippuden Ultimate Ninja Impact
USA PSP-PLAYASiA [PATCH/TODOS CFW] | 901 MB
Featuring large-scale battles against massive groups of enemies, Naruto Shippuden: Ultimate Ninja Impact puts players in the middle of epic fights as their favorite Naruto Shippuden characters through electrifying single-player and multiplayer modes. Deliver an action-packed and dynamic fighting experience, Naruto Shippuden: Ultimate Ninja Impact lets players unleash their honed Jutsu skills through exciting single-player and multiplayer modes. Story Battle lets fans become part of explosive Naruto Shippuden fights straight from the anime with more events and battle sequences than ever before on the PSP.
Tag Battle lets two friends connect through Ad-hoc to team up and complete over 20 missions cooperatively, while Versus Battle lets players battle against each other with their persistent customized characters across all modes. Over 20 characters are available to choose from across the Naruto Shippuden universe with customization options that carry through each mode within the game. Beginners and long-time fans of the Ultimate Ninja series will be able to feel immersed in the fast-paced on-screen ninja action.
Región: USA
Idioma: MULTI
Voces:Japonesas e Inglesas
Tamaño ISO: 1GB
Tamaño RAR: 901 MB
Ripeado: Nada
Testeado: 5.50 GEN D2 y D3, 5.03 GEN- C , 5.00M33 ,6.20 TN & 6.35,6.37 PRO & 6.38,6.39 ME
Features :
The all-new 'Rush Battle System' offers players Simple Controls in Intense 3D Battles!
Fight against Hordes of Enemies in Tremendous Battles!
With Easy Controls & One-Button Combos, Everyone can be a Ninja!
Hybrid Action, with both 1-on-1 and 1-on-100
Tactical Battles challenge players to find traps in the stage map, as well as the enemy source. They will have to split up tasks and cover one another as they adjust to ever changing battle situations.
Rule your enemies with Ultimate Jutsu and Finishing Blows!
Experience the entire NARUTO SHIPPUDEN storyline!
Impact covers the NARUTO SHIPPUDEN series story from the beginning to the most recent arc
NARUTO Anime and Manga Fan Service!
Players experience the battles and scenes they remember from NARUTO SHIPPUDEN!
Fully Voiced! With Original Voice-Over Content in Japanese and English voiced by the actors fans remember from the NARUTO SHIPPUDEN Anime series!
2-Player Co-op Gameplay
Work together to defeat hordes of enemies and huge bosses in Cooperative Ad-hoc Mode
Impressive Boss Battles
Fight against Huge Bosses with unique camera angles for a totally new Ultimate Ninja experience!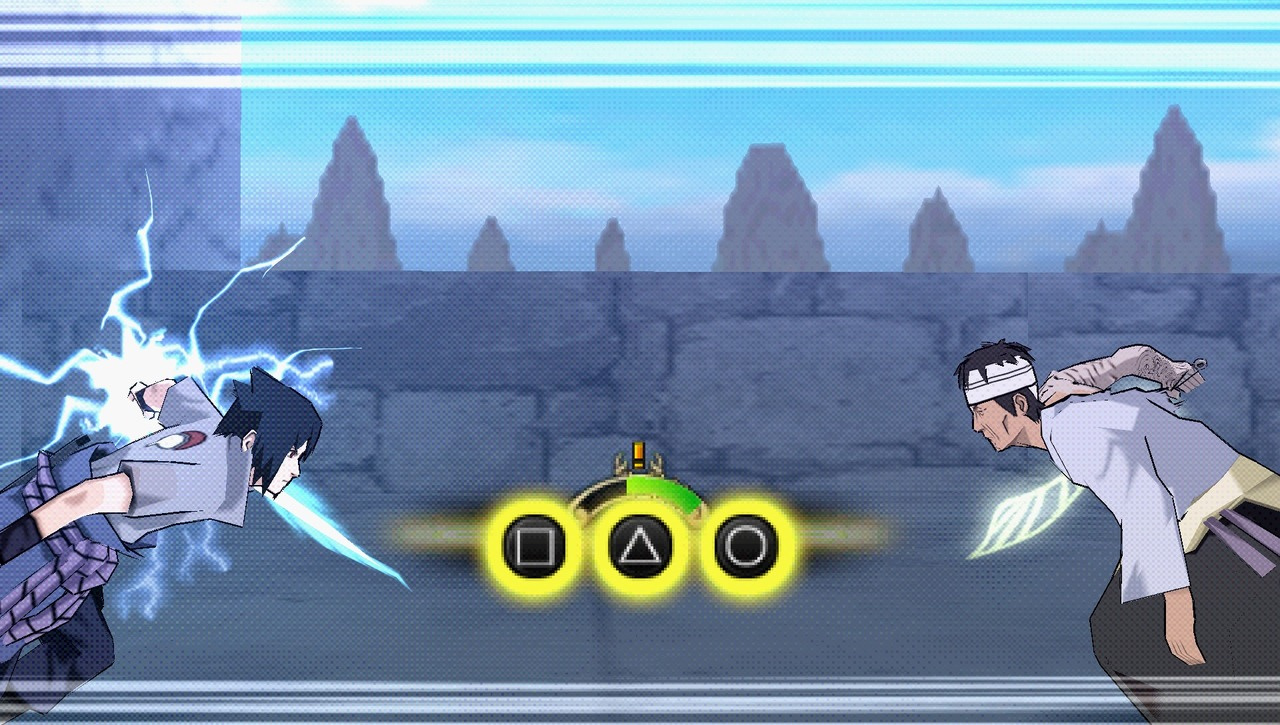 Release name
: Naruto_Shippuden_Ultimate_Ninja_Impact_USA_PSP-PLAYASiA
Region:
USA

Publisher:
Namco Bandai

Developer:
CyberConnect2

Release Date:
16.10.2011

Genre:
3D Fighting Action

Language:
+ ??

Download Naruto Shippuden Ultimate Ninja Impact USA PSP-PLAYASiA [PATCH/TODOS CFW]
Filesonic: